Tina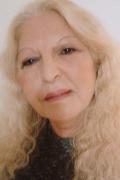 Logged Off
PIN 4375
About Tina
Tina is a Natural Psychic Clairvoyant who is also a very good Medium. Tina can do distant healing helping you feel more yourself. Tina uses her guides and angels to help guide you and give you the answers that you are seeking regarding any situation you may be facing. Tina can also use the Pendulum, Tarot and Angel cards if requested, to give a very indepth and detailed reading. Tinas readings will leave you with a zest for life and feeling content with yourself.
Pay by phone
0906 739 3033
Calls cost £1/min + phone provider's access charge.
Pay by card
0330 201 9605
20 mins for £20, 30 mins for £28, 60 mins for £54. Extra mins £1.50/min.
88998
SMS cost £1 per msg + standard network rate. Max 3 msgs per reply (max £3).
What do you most like about giving reading to clients?
The thing I like most about giving readings to my clients is the capacity for me to help others and use my abilities to lead them in the right direction. I've always been the nurturing type; I don't like seeing people unhappy. Being able to guide people through their problems is definitely the best part about the journey.
How would you say you are typical of your star sign?
Being on the cusp of both Taurus and Gemini I possess distinct traits of both signs. I have a strong set of personal values and have a deep love of nature and all living things which are characteristics of people under the Taurean sign. I also consider myself to have a great sense of humour and am often quick minded at times, two traits which are typical of the Pieces sign.
What do you do in your spare time?
In my spare time I enjoy socializing, spending time with family and friends and gardening. I love spending time outdoors in particular the beach and I am always searching for new horizons to try new things.
What's your favourite book and why?
I enjoy a variety of genres but have a keen interest in spiritual books as I am able to expand on my knowledge which in turn helps me with my work.
Describe yourself in a sentence?
I am kind, caring, and intuitive and value life and all it has to offer.
What other experiences or qualifications do you have that you feel compliment your work as a reader?
Having studied Pranic physiotherapy and Reiki in which I received a certificate of masters I feel that these qualifications compliment my work as a reader. I also use a pendulum and my spirit guides during session with clients. While clients have come to rely on the accuracy of the pendulum I only use the pendulum when I need to confirm my intuition.
What is the most important thing for a person to consider when they decide to have a physic reading?
The most important thing I remind people before they have a psychic reading is to be mindful that psychic readings are a form of guidance and that they should take it upon themselves to make their own life decisions.
Subjects
Love/relationships
Career/work
Destiny/life path
Deceased loved ones
This reader has no testimonials.
Want to share your review of this reader?
Leave a review