Tom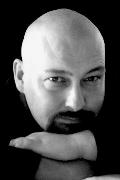 Logged Off
PIN 4422
About Tom
Tom is an amazing spiritual reader. Tom can help you get to the root of any problem you may be facing in your life. Tom is an amazing Clairvoyant who is so experienced when dealing with spirit and passing messages from them to you. You will be amazed at the details Tom can provide you with and can help you find a way forward and help you to see the light at the end of the tunnel.
Pay by phone
0906 739 3033
Calls cost £1/min + phone provider's access charge.
Pay by card
0330 201 9605
20 mins for £20, 30 mins for £28, 60 mins for £54. Extra mins £1.50/min.
88998
SMS cost £1 per msg + standard network rate. Max 3 msgs per reply (max £3).
What do you most like about giving readings to clients?
I like the fact that I might be able to help the client with any problems that they have and guide them in the right direction.
How would you say you are typical of your star sign?
I like balance in all things but I'm honest to a fault, I just cant lie to save my life!
What do you do in your spare time?
I try to do a bit of oil painting (landscapes and portraits) when I find the time.
What's your Favourite book or film and why?
I would pretty much watch anything as long as it has a good story line but I am far more interested in people.My favourite person is Stephen Hawkins as he shows that you should never judge a book by its cover.
Describe yourself in a sentence?
What you see is what you get. I try to speak my mind and try to explain everything in easy terms.
What other experiences or qualifications do you have that you feel complement your work as a reader?
I have been doing this kind of work since the age of seven, which now adds up to over 35 years of experience.
What is the most important thing for a person to consider when they decide to have a psychic reading?
To be honest and be themselves.
Skills
Clairvoyant
Clairsentient
Clairaudient
Medium
Psychic
Tools
Tarot Cards
Crystals
Pendulum
Subjects
Love/relationships
Career/work
Destiny/life path
Lost objects
Lost people/pets
Past lives
Deceased loved ones
This reader has no testimonials.
Want to share your review of this reader?
Leave a review