Shaz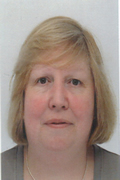 Logged Off
PIN 4277
About Shaz
Shaz is a very well known clairvoyant and medium who has been helping and supporting her clients for years. Shaz will not ask you any questions leaving you stunned with the information she will give you about your life. Shaz does specialize in all emotional issues especially relationships. For a detailed reading with no general information given please give Shaz a call.
Pay by phone
0906 739 3033
Calls cost £1/min + phone provider's access charge.
Pay by card
0330 201 9605
20 mins for £20, 30 mins for £28, 60 mins for £54. Extra mins £1.50/min.
88998
SMS cost £1 per msg + standard network rate. Max 3 msgs per reply (max £3).
What do you most like about giving readings to clients?
I enjoy being able to help my clients in any way that I can. I love to bring happiness where there is sadness, light where there is darkness, and most of all give my clients hope and direction for the future.
How would you say you are typical of your star sign?
I feel that as a person I am typical of lots of star signs because I am very in tune with my psychic side. I have a very giving nature, and I'm a calm, happy, out-going person.
What do you do in your spare time?
I like to meditate whenever I have the opportunity or a moment of peace. I paint and draw - this is an activity that helps me release lots of emotion and really helps to relax me. I enjoy reading. I am now thinking of starting to write my own book about my psychic experiences.However one of my favourite things to do is spend time with my two boys and my dog.
What's your Favourite book or film and why?
My favourite book is "One Last Time" by John Edward. I enjoyed this book because it was really like reading about my own life.
Describe yourself in a sentence?
I would sum myself up as a very genuine and honest reader and person.
What other experiences or qualifications do you have that you feel compliment your work as a reader?
I am qualified in reading tarot and angel cards. I am also an experienced Medium - having seen and heard spirit since a child.I have had lots of personal spiritual experiences in my own life from a very young age so I am able to work very closely with my guide's. My guides are always near me. They have helped me help many people connect with love one's who have crossed over. They have also helped me clear away bad spirits.
Subjects
Love/relationships
Career/work
Destiny/life path
Deceased loved ones
This reader has no testimonials.
Want to share your review of this reader?
Leave a review