Gaile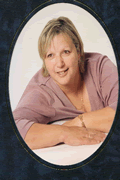 Logged Off
PIN 4250
About Gaile
Gaile is a fantastic Clairvoyant, Clairsentient, Clairaudient and Medium. Which means she can see, smell, feel and hear Spirit. She is honest, vibrant, and passionate to give you a fabulous reading. Gaile has helped many clients find a real sense of peace with loved ones that have passed over with her sensitivity and comforting nature. Gaile is also a well respected clairvoyant who really knows her stuff when dealing with relationship issues.
Pay by phone
0906 739 3033
Calls cost £1/min + phone provider's access charge.
Pay by card
0330 201 9605
20 mins for £20, 30 mins for £28, 60 mins for £54. Extra mins £1.50/min.
88998
SMS cost £1 per msg + standard network rate. Max 3 msgs per reply (max £3).
What do you most like about giving readings to clients?
The comfort and insight it gives them. The ability to perhaps connect with a loved one, that they may be able to ask questions say their goodbyes etc.
How would you say you are typical of your star sign?
I do give too easily and my kindness is sometimes taken as a weakness, so yes maybe that is so. I am loyal to my family the man in my life and of course my friends. I am passionate about certain things in life and try to be the best person I can be.
What do you do in your spare time?
Try to chill out, a nice massage or facial is nice.Or just a day doing nothing or whatever I want to do. I don't plan too much unless it is with family I take each day as it comes.
What's your Favourite book or film and why?
I don't have a favourite I like lots of different books, and I like lots of different films, however I like the film True Grit and the Highlander's know its a bit sad but I like some of the James Bond films maybe because they are "easy watching" and I have met Dame Judi who is a very lovely soul. My tastes change and vary often in entertainment.
Describe yourself in a sentence?
Too soft .........I don't like confrontation just can't deal with it
What other experiences or qualifications do you have that you feel compliment your work as a reader?
I have always had this gift, I am also a hands on healer, and I am a member of the I.A.R.P.International Association of Reiki Professionals.
What is the most important thing for a person to consider when they decide to have a psychic reading?
To be open minded about having a reading, everyone reacts in a different way.
Skills
Clairvoyant
Clairsentient
Clairaudient
Medium
Subjects
Love/relationships
Career/work
Destiny/life path
Deceased loved ones
This reader has no testimonials.
Want to share your review of this reader?
Leave a review