Elayna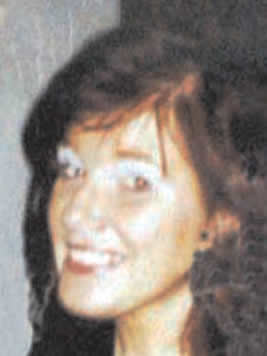 Logged Off
PIN 1284
About Elayna
Elayna is a natural Clairvoyant and Psychic. She also uses the Crystal Ball and Tarot. She has had her abilities since birth, but has been practicing regularly for 30 years, doing phone and platform work. Elayna has also developed and practiced the art of healing for quite a few years.
Pay by phone
0906 739 3033
Calls cost £1/min + phone provider's access charge.
Pay by card
0330 201 9605
20 mins for £20, 30 mins for £28, 60 mins for £54. Extra mins £1.50/min.
88998
SMS cost £1 per msg + standard network rate. Max 3 msgs per reply (max £3).
What do you most like about giving readings to clients?
I like that every day is varied and different. I get the chance to help so many people with so many different issues and problems and help provide hope for my clients. I like being able to give somebody a glimpse of their future so that they can decide what path they are going to take. I love being able to tell client that I will send them healing as this makes each client feel special and feel the presence of spirit guardians.
How would you say you are typical of your star sign?
I am very typical because I adore my family. Family is the anchor of a cancer star sign. Cancer's are natural mums and mother everybody. This is typical of me as I try to help and guide everybody I meet. I am stage 2 cancer which gives me itchy feet - which means I love to travel. And enjoy the adventure that comes with it.
What do you do in your spare time?
I am a chair-person for a charity and I do a lot of fund raising events for this charity. I also sign and help so volunteer with helping communicate with deaf people within the area that I live.
What's your Favourite book or film and why?
My favourite film is "Captain Borlelli's Mandlin". The film is set in a beautiful part of the world and has a very good storyline. However the main appeal with this film is the soundtrack. The music is so lovely and helps me to reflect on life.
Describe yourself in a sentence?
I am a people person, who loves family and friends and will strive to help anyone that may be in need. I live life to the full!
What other experiences or qualifications do you have that you feel compliment your work as a reader?
I have gone through both marriage and divorce - this experience in itself gave me some insight into relationships and how to cope with this whilst bringing up our children. My children and grandchildren have taught me a lot in life and help me see my purpose in life.I am a trained life coach and healer. I have used this to help many people through my life. I have worked in the health profession and have written articles and organised events for this health sector and for psychic columns. I have owned my own business and do lots of TV and radio work.
Subjects
Love/relationships
Career/work
Destiny/life path
This reader has no testimonials.
Want to share your review of this reader?
Leave a review